HIGHLY CONCENTRATED SKINCARE MADE SAFE
Sold Strictly By Skincare professionaLs
Game Changing Skincare Solutions
Using DermShield™️, a proprietary breakthrough skincare technology, NOON™️ Aesthetics products deliver the highest concentration of active ingredients safely and without irritation, guaranteeing the most impressive results for various skin problems in all skin types, all ethnicities, all year round.
Our Products
Powered by revolutionary DermShield™️ technology,
the NOON™️ product line offers a wide range of professional-grade skincare solutions for in-clinic treatments and for daily home use.

In Clinic Treatments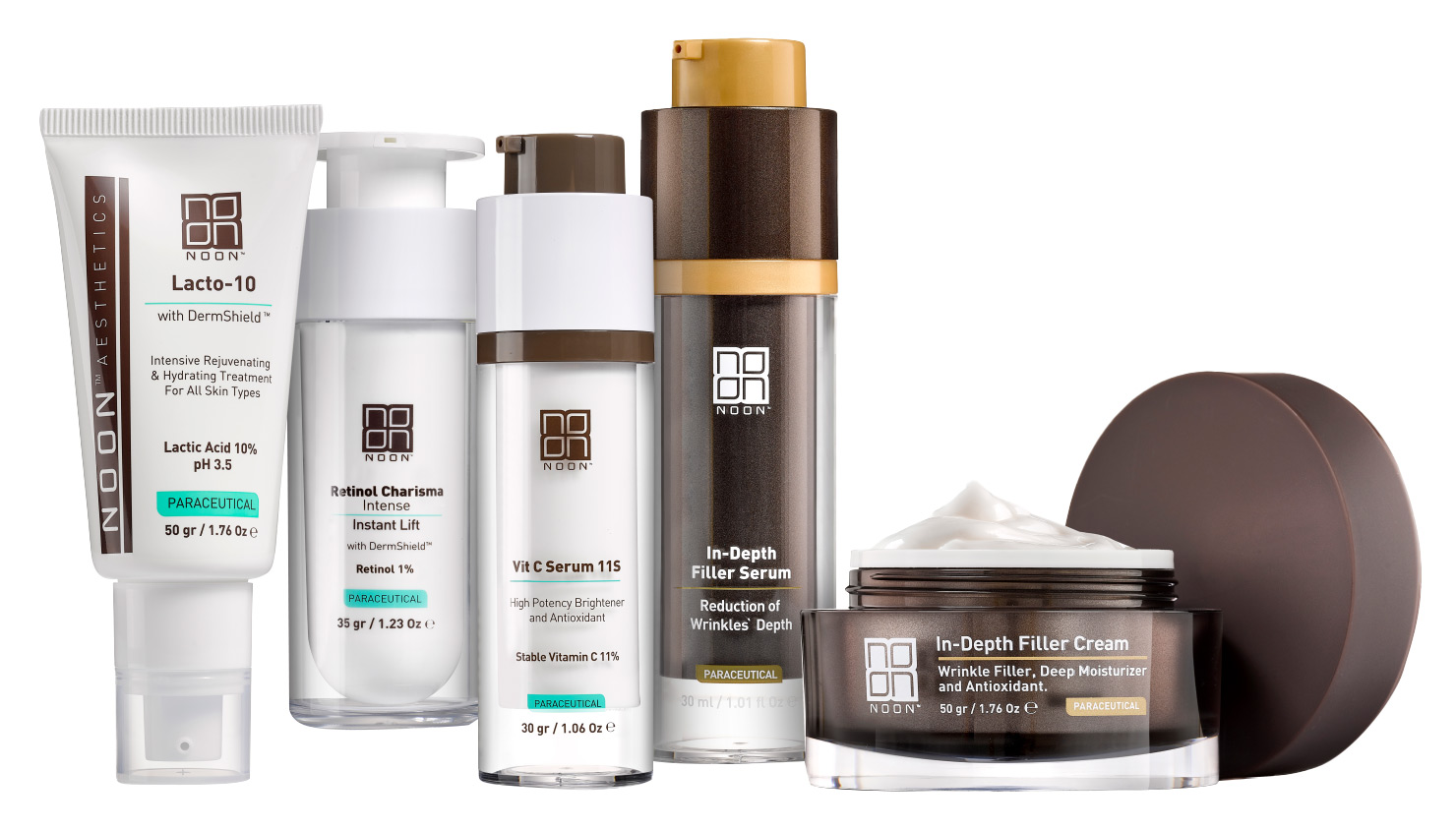 Home Care Products
Dermshield™️ Technology
DermShield™️ is a proprietary breakthrough skincare technology that allows delivering extremely effective, safe, and irritation-free treatments, leading to healthy & beautiful skin for all skin types, all year round!
DermShield™️ enables to use of highly concentrated active ingredients without the common side effects, such as irritation, burning, redness, and itchiness, resulting in more dramatic and long-lasting results.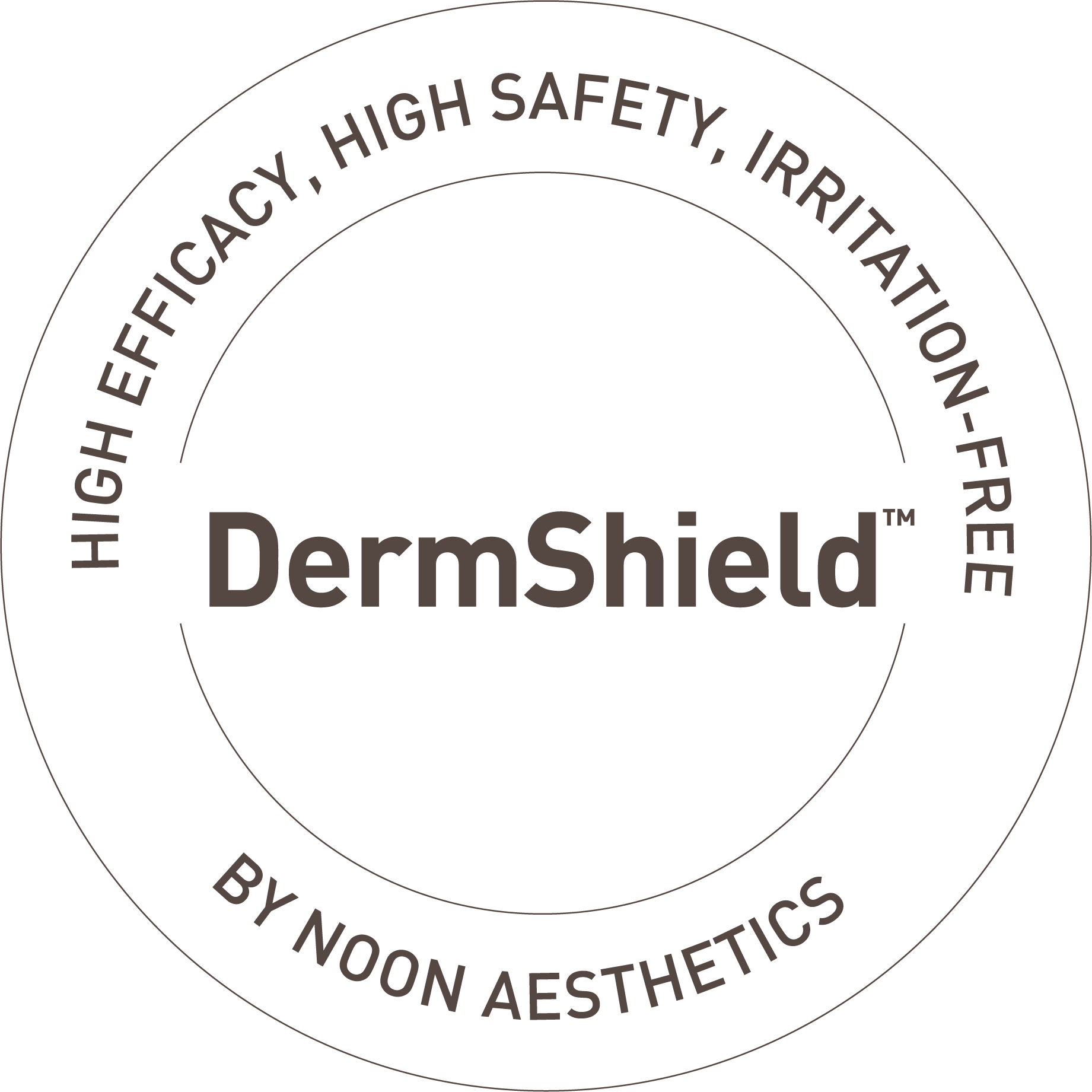 HIGH CONCENTRATION WITHOUT IRRITATION BRINGS THE BEST RESULTS
Our SKIN
Learn more about your skin and how you can improve and protect it with NOON™️'s products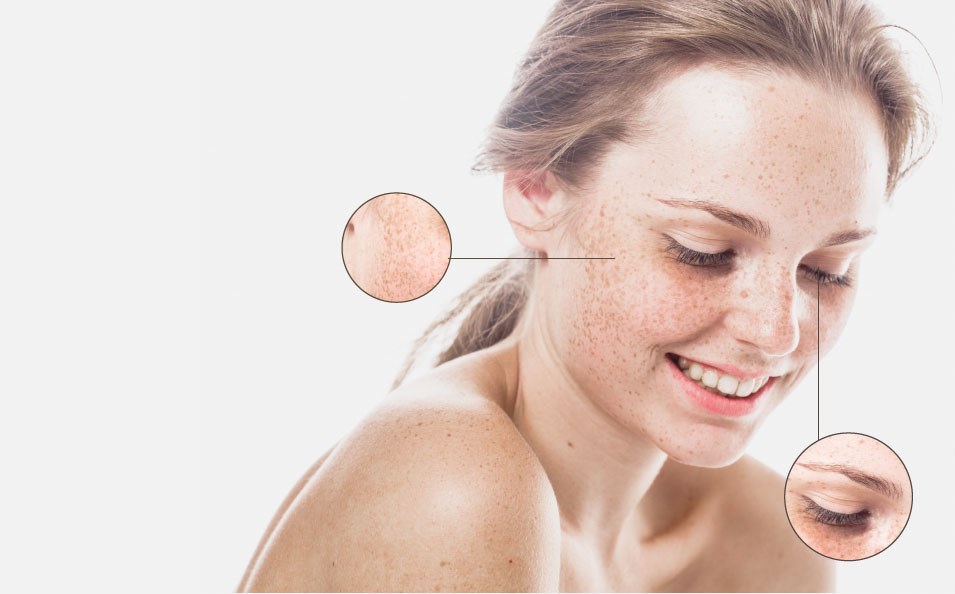 Knowledge Centre
The Sun Protection Issue
Even the most reliable high quality sunscreen protects
us for up to two hours, What more can we do to protect
our skin in summer and even in winter?